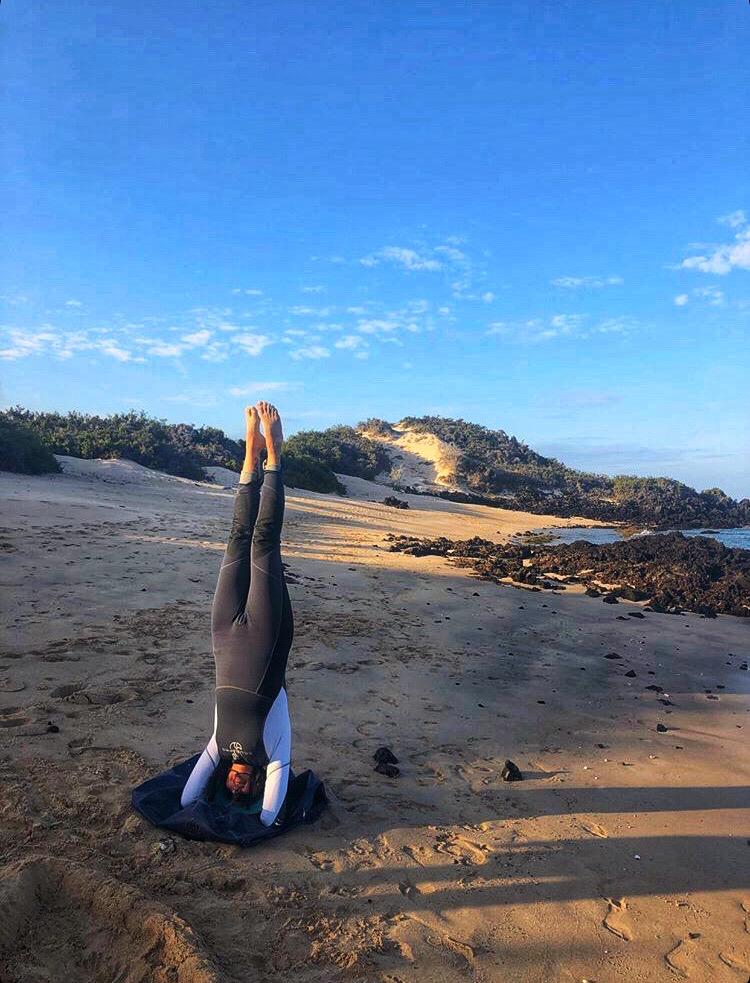 My name is Cristina Rivadeneira, I have been a guide in The Galapagos National Park for 24 years. I am originally from Quito, the capital, born and raised in the highlands. I thought I would do this job for a few years and then work on something else more conventional perhaps. I was lucky to be able to do the guide course in 1996. I have been back to school a few times; but there is no other job in the world that will make me as happy as being a guide. I get to walk among the wonderful wildlife of the islands, to snorkel between sharks, rays, turtles, sea lions, sea horses, octopuses and to spot whales and dolphins.
I'm a world traveler and in my free time I try to do a trip abroad when I can. I had a trip to Turkey planned in April.
Covid 19, has definitely changed my lifestyle and taught me how to settle down. I haven't been in the same place for this long (over 90 days and counting) since 1996.
It has certainly been a challenge to establish a routine, to get used to being in Quito at 2800 meters above the sea level without seeing the wildlife of the islands. I miss my job so much, the ocean, the sand, being able to jump in the water and feel part of nature!
My other passion is yoga, I started practicing about 10 years ago; but in the last 5 years I have been able to deepen the practice and explore a bit this world.
Yoga has been my escape during the quarantine, it has helped not only with the physical aspect, but has improved my self-discipline.
Meditation is a great tool to quiet the mind and not easy to do it. I keep trying and although sometimes my mind wanders far away, I take a deep breath and come back to the meditation, to empty your mind, to be here and now. Like a teacher used to tell us: " if you have time to scroll your facebook page, you have 5 minutes a day to meditate". I encourage everybody to give it a try.
Yoga is not only about being flexible and perform amazing postures, it is a journey inside your deepest self, getting to know yourself, to listen to your body, respect it and not force it. There are days when you are more energetic and you should try more postures, there are other days when you should listen to the voice that asks you to rest. It's a continuous give and take between what your ego wants and what you can do.
I miss the islands every day, I can't wait to go back. In the meantime, I press my hands against the mat firmly like the roots of the mangroves that give raise to new life, I open my chest like the frigate birds proud of their red pouch, swing between postures like the sea lions dance with you in the water and meditate to hopefully achieve the profound state of peace I get when I snorkel among dozens of sea turtles.